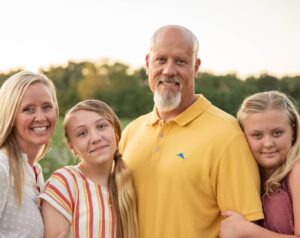 Decks Unlimited is a family-owned and operated business located in Ozark, Alabama. The company was founded by Rusty Lavender over 24 years ago with the goal of providing high-quality custom outdoor solutions to customers in the Wiregrass region. With a focus on attention to detail and excellent customer service, Decks Unlimited has become one of the most trusted names in the industry.
Decks Unlimited specializes in a wide range of outdoor solutions, including custom decks, awnings, sunrooms, screenrooms, pool enclosures, and more. Their team of experienced professionals works closely with each customer to design and build a custom outdoor space that meets their unique needs and preferences. They use only the highest quality materials and the latest techniques to ensure that each project is completed to the highest standards.
At Decks Unlimited, customer satisfaction is a top priority. They believe that every customer deserves personalized attention and excellent service, and they strive to exceed expectations with every project they undertake. They offer free estimates to ensure that customers have a clear understanding of the costs involved and work closely with each customer throughout the entire process to ensure their complete satisfaction.
With over 24 years of experience in the industry, Decks Unlimited has earned a reputation for excellence in the Wiregrass region. They are committed to providing the highest quality outdoor solutions and delivering exceptional service to each and every customer. Whether you are looking to add a custom deck, awning, sunroom, screenroom, pool enclosure, or any other outdoor solution to your home or business, you can count on Decks Unlimited to provide a custom solution that exceeds your expectations.
2912 S US Highway 231, Ozark, AL, United States, Alabama